50 years and counting
Effective brokerage requires market knowledge, experience and insight. Our brokers have worked in every facet of real estate, building a diverse toolkit of skills that they apply to each deal as needed. We leverage our 50 years of experience, along with an internal team of 120+ company-wide, to provide expertise in a variety of real estate segments, including office, industrial, retail, land and investment property throughout the state of Wisconsin and around the country. We act as trusted advisors for each client, analyzing every detail of a transaction and making specific recommendations based on your unique needs and goals. At the end of the day, our success is your success.
John Pfefferle and his wife, Lynn, start the company as Pfefferle Realtors
1971
John leads the development of several buildings in downtown Appleton, including: City Center West; the Landmark Building; City Center East; the iconic 222 Building; Appleton Center; Landmark II; and Tri-Park Business Park, a 100-acre development near Fox Valley Technical College
1980's
John forms Quality Business Services, the first commercial real estate company north of Milwaukee to offer a full suite of services from sales and leasing to development and property management
1990's
The property management team evolves to being known as Pfefferle Management which grows from managing 1.8 million square feet to over 13 million square feet today
2000's
Affiliation with Grubb & Ellis, which gives the company national market reach
2002
Green Bay office opens
2004
Mike Pfefferle named as President of Pfefferle Companies
2010
Affiliation with Newmark Knight Frank
2012
Partnership with NAI Global, the world's largest network of independently-owned commercial real estate firms
2018
Sheboygan office opens
2020
Pfefferle endures global pandemic and not only keeps every employee on payroll, but has record year
2020
Amy Oelhafen named President of Pfefferle Companies
2021
"Family" is what makes Pfefferle Companies a leader in our industry and the communities that we serve. It's our not-so-secret ingredient, ingrained into our company culture and values. It shapes the way we treat our employees, clients and partners. It's also a significant part of our 50-year-old story.
Early History
John Pfefferle and his wife, Lynn, founded the company in 1971 as Pfefferle Realtors in a small office in Appleton, first as a residential real estate firm and shortly thereafter shifting focus exclusively to commercial property. As the company grew during the 1980s, John earned the reputation as the local expert in office, retail and investment real estate. He leveraged that expertise and led the development of several buildings in downtown Appleton, including: City Center West, home of the Appleton children's museum and City Hall today; the Landmark Building, which became the area's first office condominium and houses our Appleton offices; City Center East; the iconic 222 Building; Appleton Center; Lawrence Court; City Center Plaza; Landmark II; and a 100-acre development near Fox Valley Technical College known today as Tri-Park Business Park.
In the early 1990s, John formed "Quality Building Services," which became the first real estate company north of Milwaukee to offer a full-service platform of commercial real estate services — from sales and leasing to development to property management. Around the same time, John's son, Mike, and daughter, Amy, joined the family business.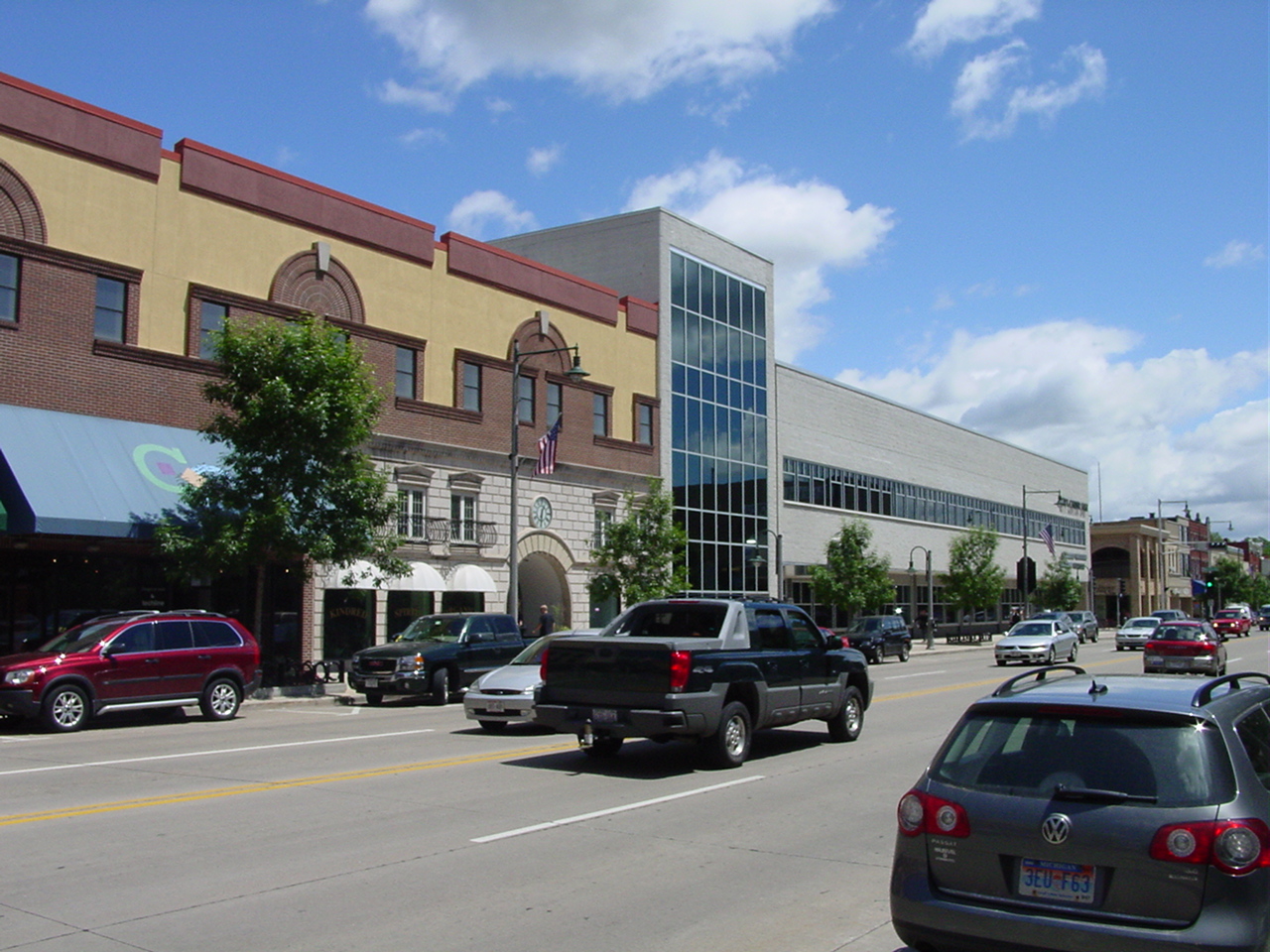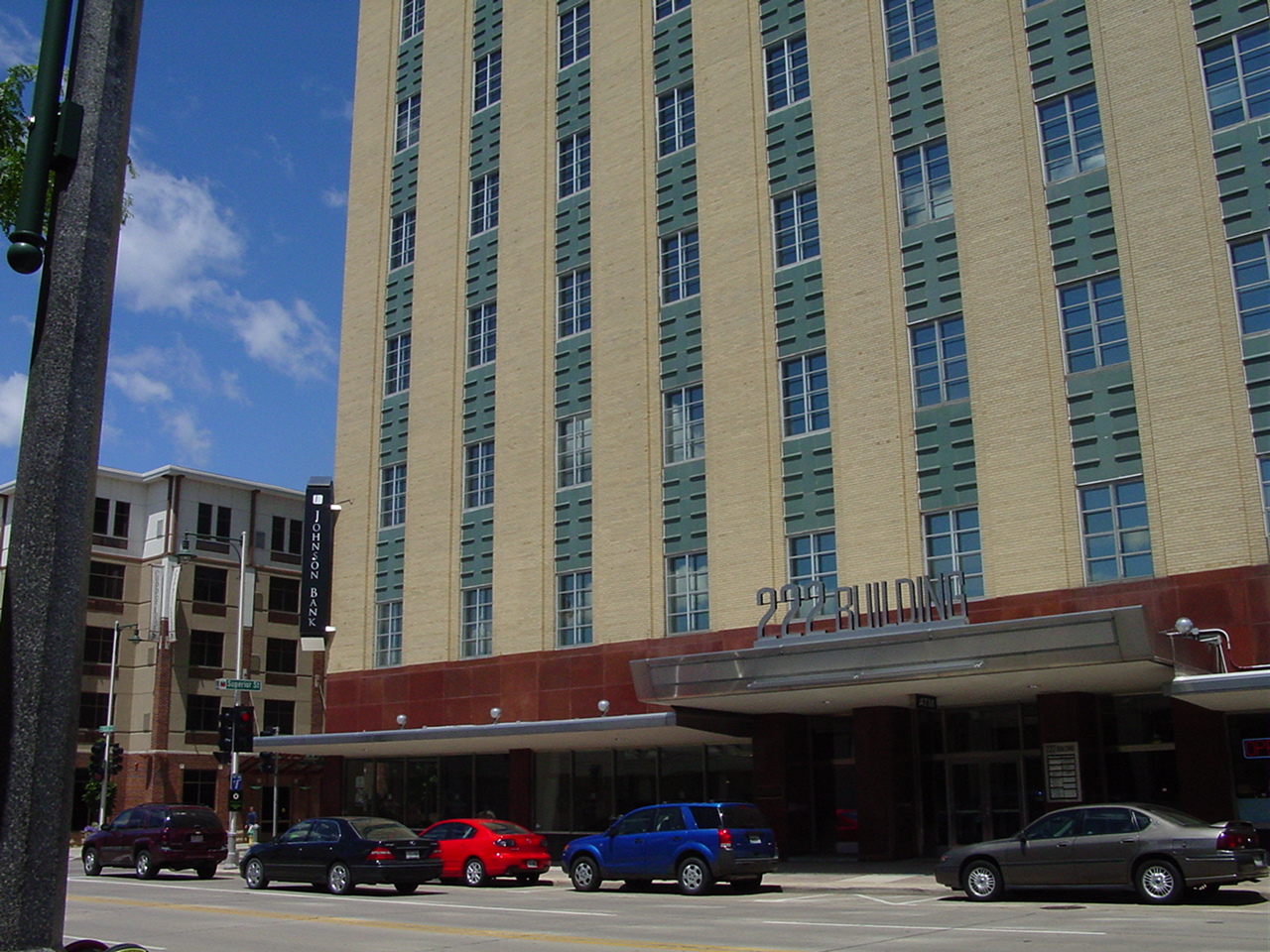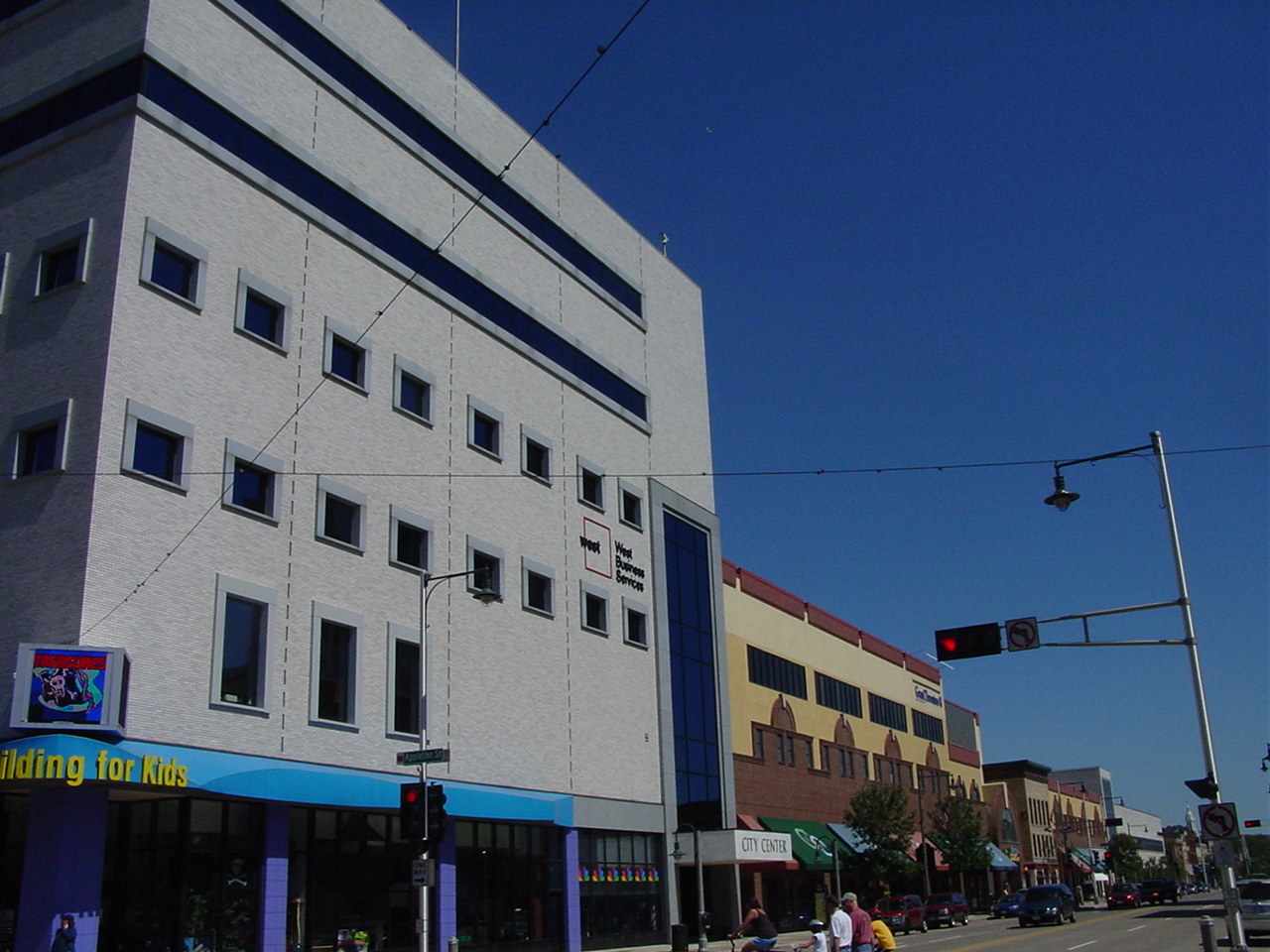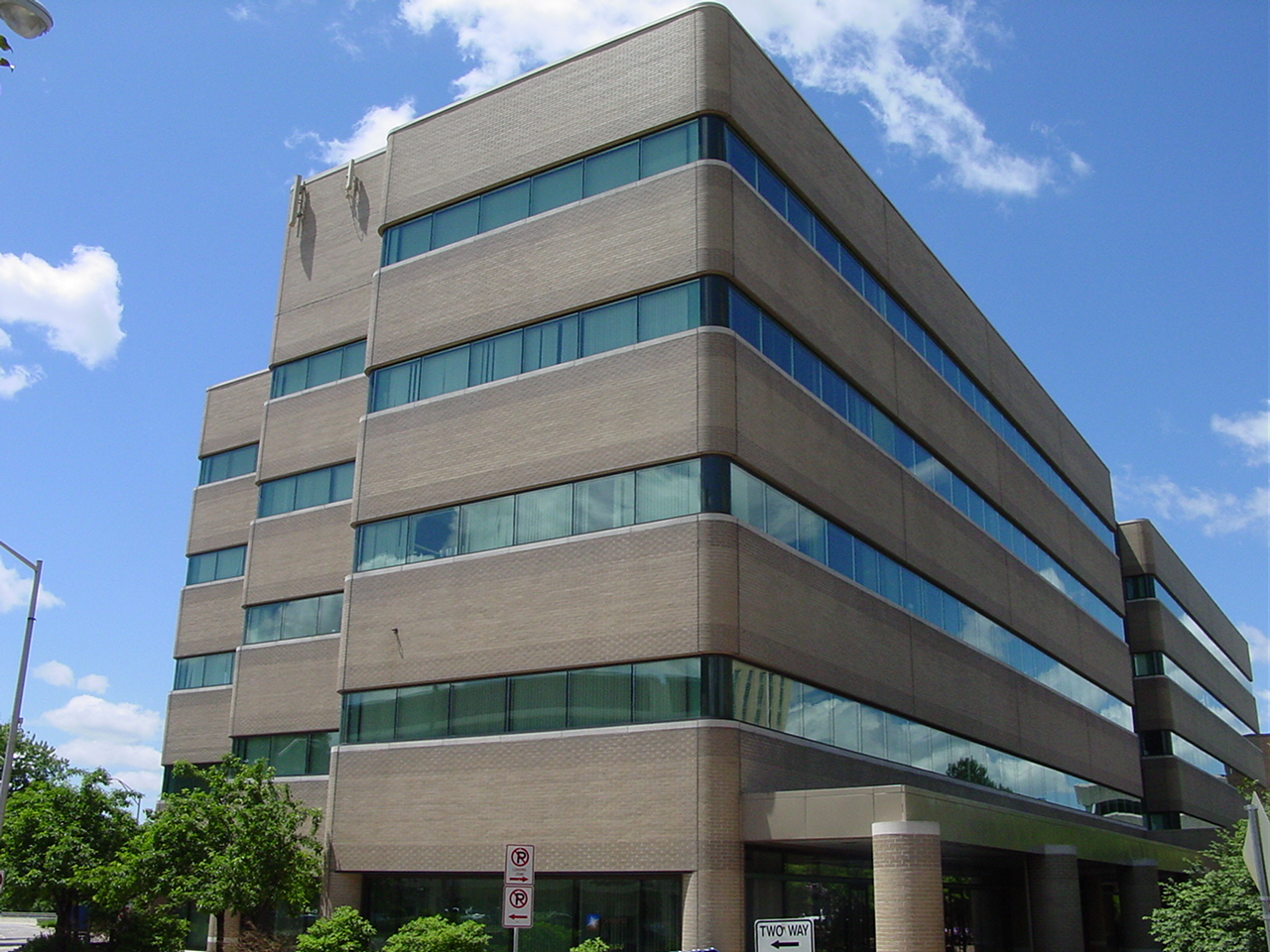 Game Changers
In 2002, the company made the strategic decision to extend our market reach by affiliating with a national commercial real estate network called Grubb & Ellis, which had 90 member offices and more than 3,000 real estate professionals around the country. This affiliation extended our tenant, buyer and landlord services to markets outside of the Fox Cities. Today, we continue to provide this unmatched blend of local and global market expertise through our partnership with NAI Global, which has more than 375 offices and 6,000 local real estate leaders in 48 states and 45 countries.
Another major part of the vision was to develop a full-service property management company to help property owners take care of their real estate investments and maximize ROI. Pfefferle Management, whose growth has been primarily organic, has gone from managing 1 million square feet in 2000 to more than 13 million square feet today. More than 70 property managers, accountants, HVAC technicians, engineers, janitorial and security staff, among others, work in unison with local and out-of-state property owners, developers, investors and landlords, providing them and their tenants with boots-on-the-ground support 24/7, from Kenosha to Superior and everywhere in between.
Today
In addition to our reach and expertise, our "family" has also grown. Today, Pfefferle Companies has more than 120 employees; 22 licensed real estate brokers; offices in Appleton, Green Bay, Wausau and Sheboygan; and hundreds of clients — from small businesses to municipalities; investors to multi-national corporations. We are fully invested in every community that we call home, serving in leadership roles at multiple local organizations and supporting a variety of causes. We are the region's thought leaders and trusted advisors to countless partner organizations. Our services, expertise and team cover the entire state, and we are one of the largest commercial real estate firms in Wisconsin. But size isn't everything in our industry — results are. That's why we're proud to have transacted more than $400 million of real estate sales and leases in the past three years, breaking sales records year-over-year since 2016.
Tomorrow
We have no plans of slowing down. Local sales and leasing activity has remained strong despite the economic impact of COVID-19. Thanks to the trust of our clients and our team's hard work, not only did we keep every Pfefferle employee on our payroll in 2020, but we actually had another record year.
Our development pipeline is strong as well, as we continue to focus on development projects around the state — from new corporate headquarters, such as GLK Foods in Appleton, to retail and multifamily development. While we remain focused on commercial real estate — office, industrial, retail, land and investment properties — we have also added a residential management team, which specializes in apartments, condos and duplexes.
A few things haven't changed since 1971: our passion and unrivaled expertise, our appreciation for our employees and clients, and our values. Pfefferle, which remains family-owned and operated, looks forward to serving Northeast Wisconsin's real estate needs for the next 50 years, both around the corner and around the globe.
*Adapted from Insight On Business magazine's 2021 Anniversary Celebrations special – Feb 1, 2021
Our leadership team at Boldt worked closely with Pfefferle on the acquisition of our new, 45,000-square-foot, Class A, office building in Appleton. Amy and Elizabeth worked diligently to make the process smooth and predictable, which we really appreciated as we searched the local market for the ideal fit. Our new acquisition will be home to our Enterprise Services which supports our operations throughout the nation while our current Roemer Road location will be home to our Northern and National Power and Industrial Operations.  We are very excited to move into our new space and continue to call the Fox Cities, our home.
Manny and his team at Pfefferle know the local commercial real estate market extremely well. I worked with them when our company purchased a large industrial building and existing business in the Wausau region. I also communicate with them regarding our company's needs in the Greater Green Bay market. Their expertise has been a tremendous resource as B&D continues to grow throughout the state of Wisconsin.
ISG is thrilled to share that we have recently expanded to a new location in the heart of downtown Green Bay. The 15,000 square foot space, designed in-house, is located in the iconic Watermark building and has the opportunity to support up to 70 professionals as we continue to grow. This space was strategically chosen to pay tribute to the local history and support intentional efforts downtown. NAI Pfefferle understood our needs and goals from the beginning. Their team was instrumental in helping us negotiate a competitive lease and secure the perfect location. We are thrilled for this truly monumental opportunity for the firm and look forward to being a part of the transformational efforts in downtown Green Bay.
After being in the same building for 25 years, we were looking for a new permanent location to house our main offices and the Fox Cities Visitor Center. We needed space with great visibility and access, and were open to suggestions. Amy and Manny at Pfefferle listened to our needs and worked with us from start to finish - in the middle of a pandemic, mind you! They helped us identify comparable locations, and provided expert insights into best practices for negotiating our new lease. Our whole team is thrilled with our new space.
NAI Pfefferle is a local commercial real estate leader and partner. We rely on Manny and his team for their local market expertise and their support of regional economic development across our 18-county region in Northeast Wisconsin.
NAI Pfefferle is a great partner and industry leader. Manny Vasquez serves on our economic development board and is a vital resource for local market conditions. His insights and market data have helped with economic development strategic planning in the Greater Green Bay area.
We purchased our new office and manufacturing facility with Greg Landwehr and Pat Connor of NAI Pfefferle.  In turn, we listed our (2) properties with them as well. While this can be a very stressful process, I felt 110% confident by partnering with them. Pat and Greg were candid, provided great feedback, helped explain clearly all details, and managed the actual sale negotiation brilliantly. In addition, they were extremely responsive during the entire process and helped us close on the buildings promptly.
We have worked with John Roberts and the team at NAI Pfefferle on many transactions. He is a great communicator, very organized and utilizes the many resources that Pfefferle has to offer. We look forward to working with John again.
View Available Properties
Search by Type, Size, Location and more